ShareX is a free general-purpose capturing program, it can capture video and stills from your desktop on Windows. 
Once installed and running, you'll see a screen like this: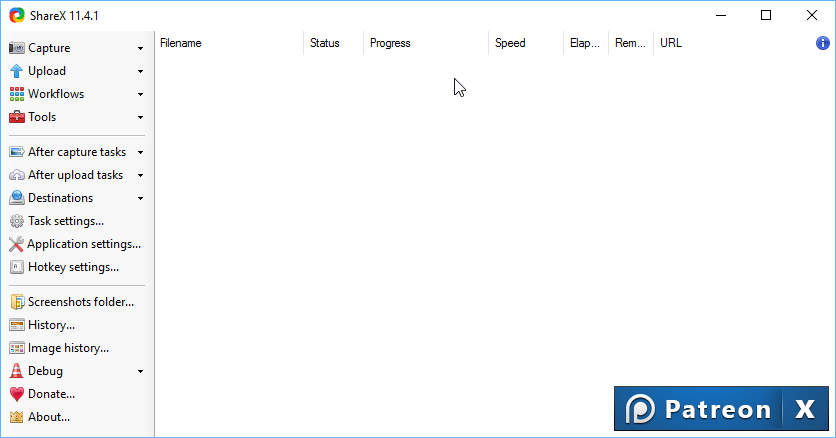 From there, if you want to record a video of a window, go to Capture, Screen Recording: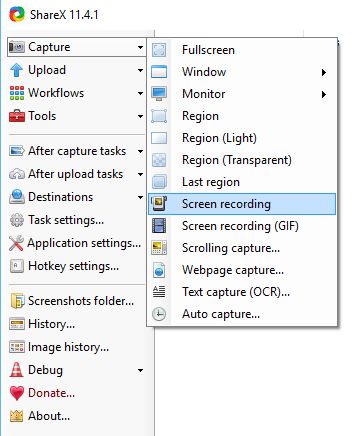 You can then move your mouse over the window you wish to record, and it'll be highlighted with a 'walking ants' box. For Paltalk, it can detect the inner video window of either an attached cam like below, or a free-floating larger video window. If you want to capture more than one video, you'll need to click and drag to choose a bigger selection. You can't, unfortunately, record more than one video at a time, so make the windows you want to record be next to each other otherwise there'll be lots of extra rubbish captured.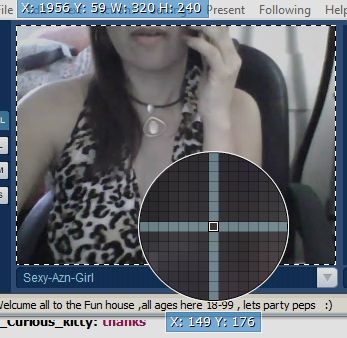 Once the video is recording, there isn't the ability to pause it, which is a bit inconvenient, clicking Stop stops the recording and saves the file as an MP4 video, aborting doesn't save anything. The file will be named with the date and time for convenience.
Advanced Rapid Capturing
While there isn't a pause option, you can create a hotkey that will allow you to rapidly restart recording of the last region. This allows you to stop a video, say when the subject walks off or their cam drops, and rapidly start it again once they come back or restart.
Do to this, in the main ShareX window, click on 'Hotkey settings...', then click on 'Add...'. Click the dropdown that says 'Task: None' and change it to 'Start screen recording using last region' as shown below: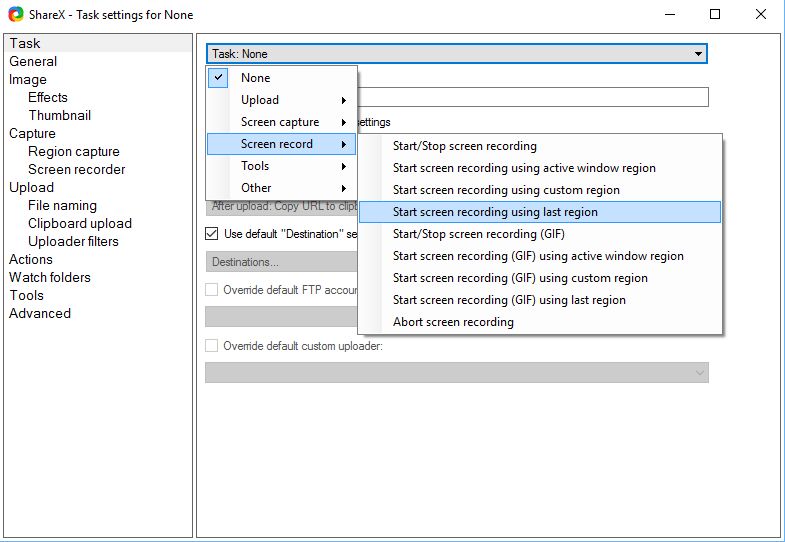 You can then close that window and add a shortcut key combination to allow you to start the video again. Personally I use Ctrl + Alt + Scroll Lock as it won't interfere with anything else (mostly likely). Pressing this combination will both start, and stop a recording.